Daily Activity
8:00~9:00 Early morning childcare (extended childcare)
No Extended childcare (Due to the Pandemic)
8:50~9:10 Arrival / Free play
Parents and caregivers update us on their child's morning physical and mental status at time of arrival

We assess the mood and condition of the child through play and communication

We encourage children to enjoy interacting and communicating with each other
Morning song, greeting, monthly songs, hand games, calendar, classroom tasks, etc.

Book reading

Morning snack(baby class only)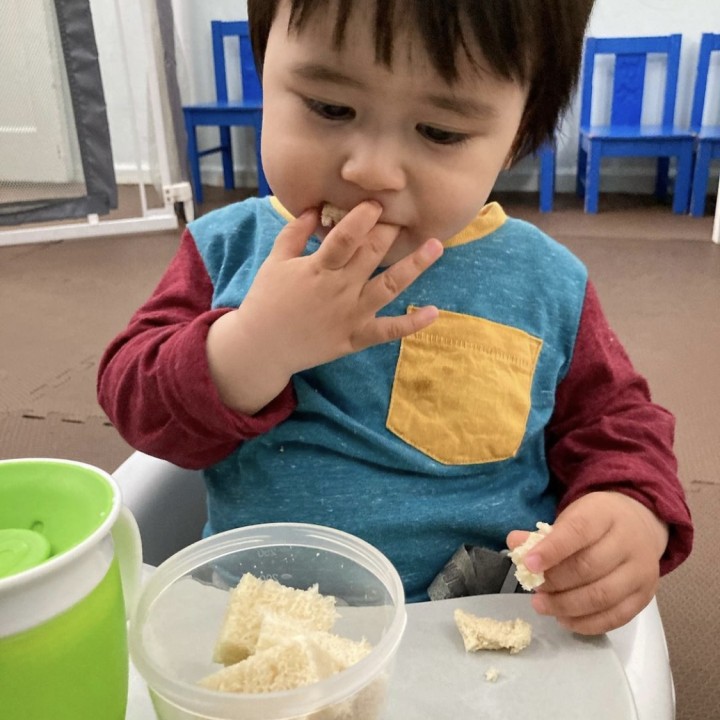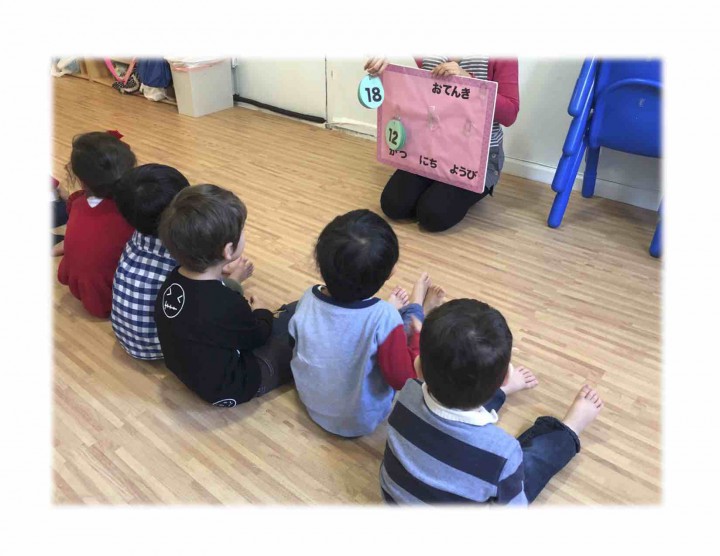 9:30~11:30 Activities / Outside play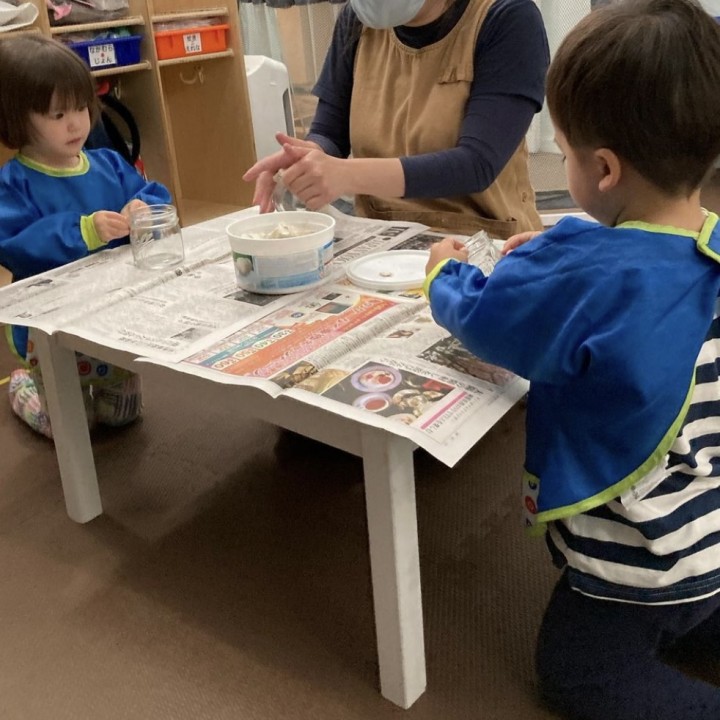 Main activities (crafts, play musical instruments, exercise games, etc.)

Depending on the weather, park activities, walks, water play, etc.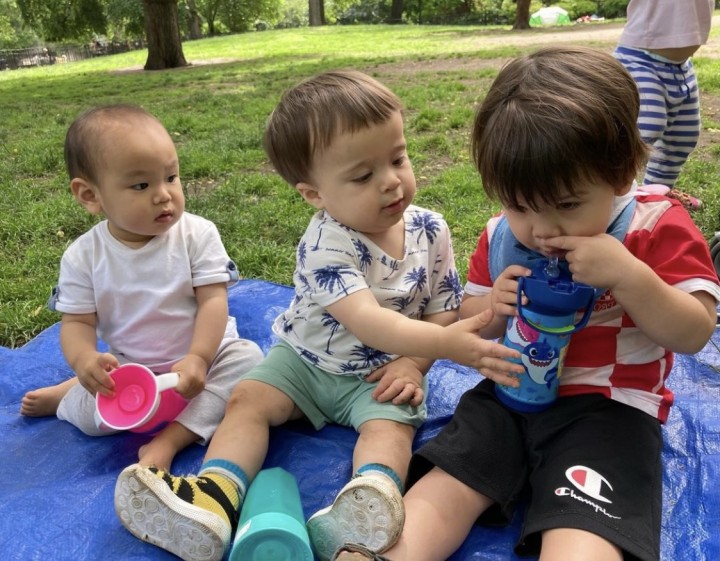 Eat lunch together as a group

We help children feel a sense of accomplishment by simple declarations of "I finished eating!"

By little by little--we help children to eat by themselves (Baby class)

Lunch → brush teeth → toilet routine. Teach children routine and habit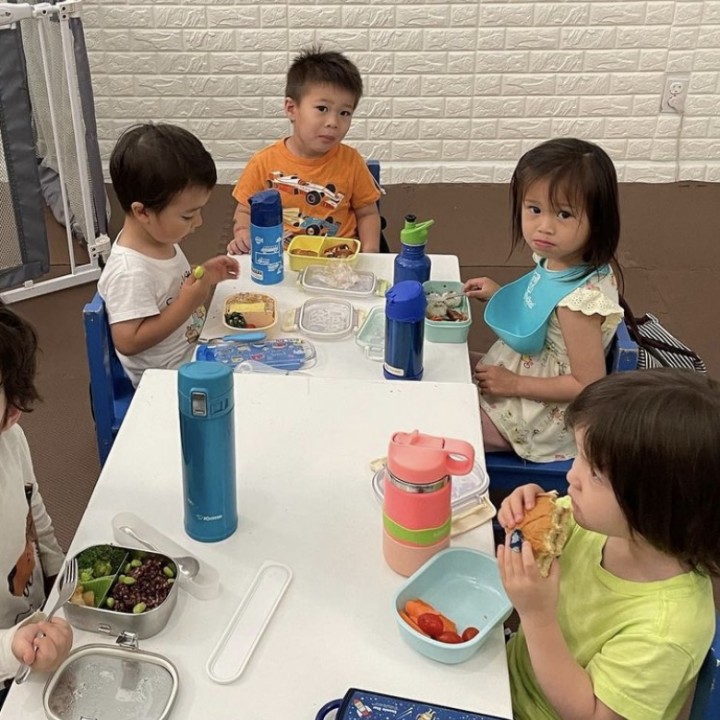 We encourage all children to participate in quiet time to help foster a routine practice of resting their body.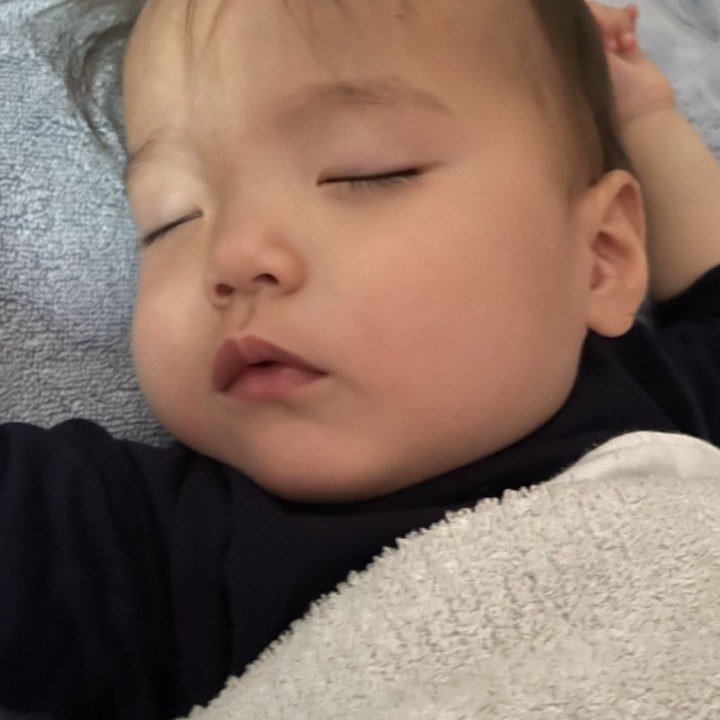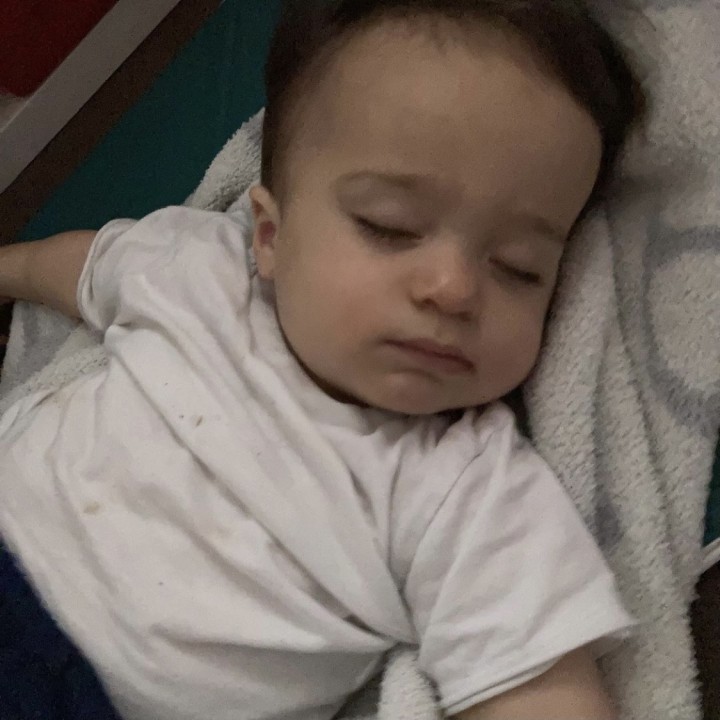 3:00 Snacktime(Provided by parents or caregivers)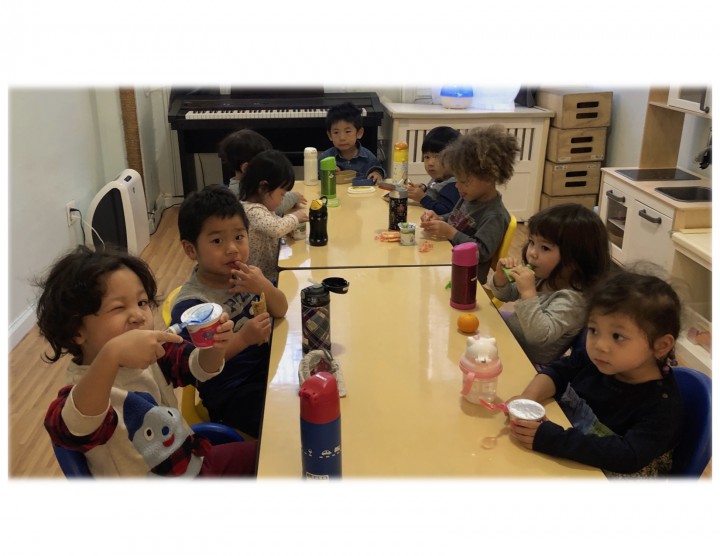 3:30 Salutations & Goodbye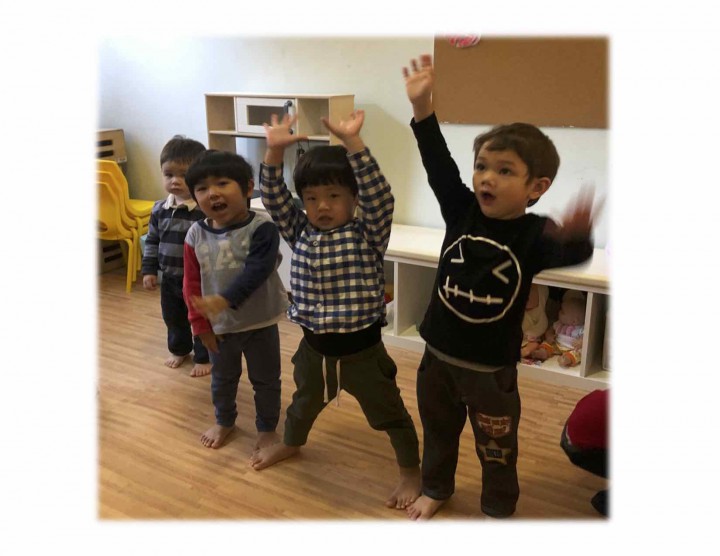 Summary of the day, book reading

Goodbye song and salutations
3:50~4:10 Departure(Tue-Fri)
4:50~5:10 Departure (Mon)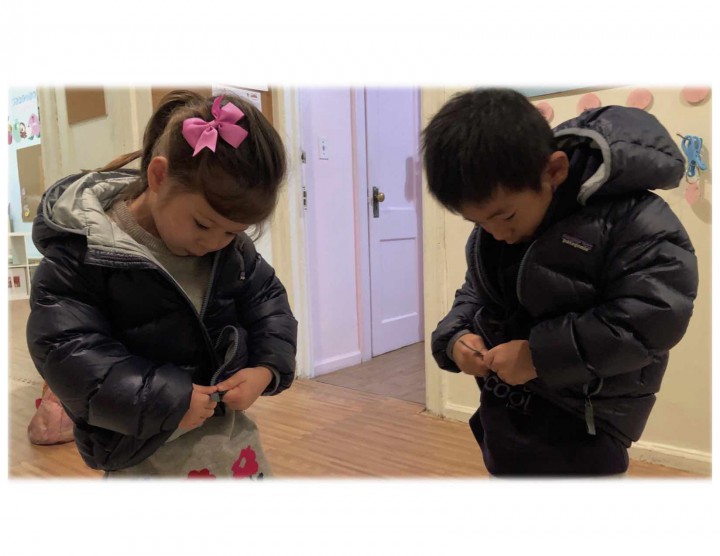 We share a summary of day's activities and child performance with parents or caregiver through an individual log.
4:00~5:00 After School, Extended Care
★Extended Care resume
★After School Program (Mon)...Music (Wed)...Hiragana Class

Music, Hiragana Class by specialists

Younger children who are not ready for the after-school program have free playtime with other children and teachers.